Joseph A. La Zara & Associates P.C. Attorneys at Law publishes this legal resource to provide clients and prospective clients with information regarding Real Estate, Estate Planning, Business and Corporate Transaction and Personal Injury. We also provide you with links to informative and related web sites. While this web site will provide you with basic legal information, no legal web site can replace discussing your legal needs and/or issues with an attorney.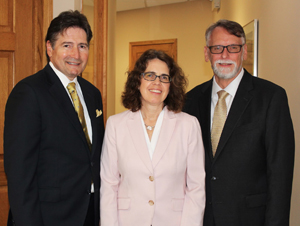 Joseph A. La Zara & Associates P.C. is a law firm with offices located in Chicago and Arlington Heights, Illinois. The Firm represents hundreds of clients each year in matters involving buying and selling residential and commercial real estate; preparing estate plans through wills, living trusts and powers of attorneys; and decedent's estates in probate court. With respect to other legal matters, I can refer experienced attorneys who concentrate in real estate tax reduction, real estate insurance claims and personal injury.
Successfully and diligently serving clients is our "number one" priority. Joseph A. La Zara & Associates P.C. is committed to providing personalized legal representation at competitively priced legal fees. We have learned through experience that results and costs are what matter most to clients. Most legal matters are billed on a flat fee basis, therefore we focus on achieving the best results for our clients, not hourly billing.
If you need an attorney to represent you in a legal matter involving buying or selling residential or commercial real estate; real estate tax reduction; preparing an estate plan through wills, powers of attorney and/or trusts; decedent estate/probate; starting a business; or personal injury, please contact me.
Sincerely,
Joseph A. La Zara
(773) 774-0730 or Contact Us