Joseph A. LaZara & Associates P.C. is a law firm which represents clients in residential and commercial real estate transactions estate planning through wills and trusts; probate and probate related matters; and business organizations. The three Attorneys in the firm have a combined 60 years of legal experience. The Firm's purpose is to provide our clients with exceptional legal services at reasonable fees. The Firms Attorneys have represented clients in complex real estate transactions and probate matters. Over the years and they have prepared thousands of estate plans involving wills, trusts and powers of attorney, each specifically drafted for the particular client.
Our Philosophy:
At Joseph A. LaZara & Associates our goal is to build long lasting attorney client relationships with each of our clients. There are many clients we have represented for over 20 years. Our Firm's size allows its attorneys to build personal attorney client relationships. At our Firm, our clients are people and not just file numbers.
Our Team:
Joseph A. LaZara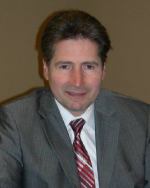 Joseph La Zara has been practicing law in the Chicago Metropolitan area since 1983. His practice is concentrated in residential and commercial real estate transactions, real estate title matters, wills, trusts, probate law and business organizations.
Joseph La Zara is an Illinois Real Estate Lawyers Association and ATG Trust Company member.
As a DePaul University College of Law (Juris Doctor 1983) and DePaul University College of Commerce (BSC 1980) graduate, Joseph La Zara's educational background enables him to view and explain legal matters in both legal and dollars and cents terms.
Shannon M. Heilman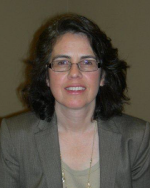 Shannon M. Heilman is an attorney who concentrates in probate and estate planning. She earned her B.A. in economics from Northwestern University in 1986 and her law degree from Boston University in 1990. She joined the firm of Joseph A. La Zara & Associates in 1998. She currently works on creating wills and trusts, including special needs, irrevocable, life insurance and living trusts. Her courtroom work includes guardianships, decedent's and minor's estates. She is a member of the Illinois State Bar Association.
Michael A. Manges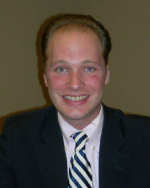 Michael Manges's practice focuses primarily on commercial and residential real estate transactions, estate planning, and business organizations. Joining Joseph LaZara & Associates in February 2004, Michael has extensive knowledge and experience in both complex commercial and residential real estate transactions. He has successfully closed thousands of transactions ranging from the basic residential transaction to complex multi-million dollar commercial deals.
Born on the far Northwest Side of Chicago, Michael attended the University of Illinois at Urbana-Champaign. He earned a Bachelor's of Science degree with a double major in history and psychology in May 2000. Michael was named to the dean's list every semester while attending the University of Illinois. Continuing his studies further, Michael earned his Juris Doctor degree from the Chicago-Kent College of Law in May 2003 and was then admitted to the bar on November 6, 2003.
Michael currently lives in Palatine, Illinois. Personally, he has a passion for traveling throughout the Caribbean including his favorite isle destination of Aruba.
Richard J. Vavra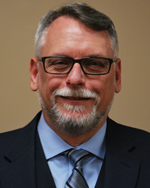 Richard Vavra is a graduate of DePaul University College of Commerce and DePaul College of Law. He is licensed to practice law in Illinois, in the Northern District of Illinois, Eastern Division and before the U.S. Supreme Court.
Prior to joining Joseph A. LaZara & Associates in 2016, Richard was Corporate Counsel for Allstate Insurance Company. He is a member of the Illinois Bar Association and is a former president of the Bohemian Lawyers' Association of Chicago. He is a Cook County and AAA arbitrator, an insurance litigation consultant and a board member of several not-for -profit and for profit corporations.